Tiffany & Andrew
Wedding Couple Spotlight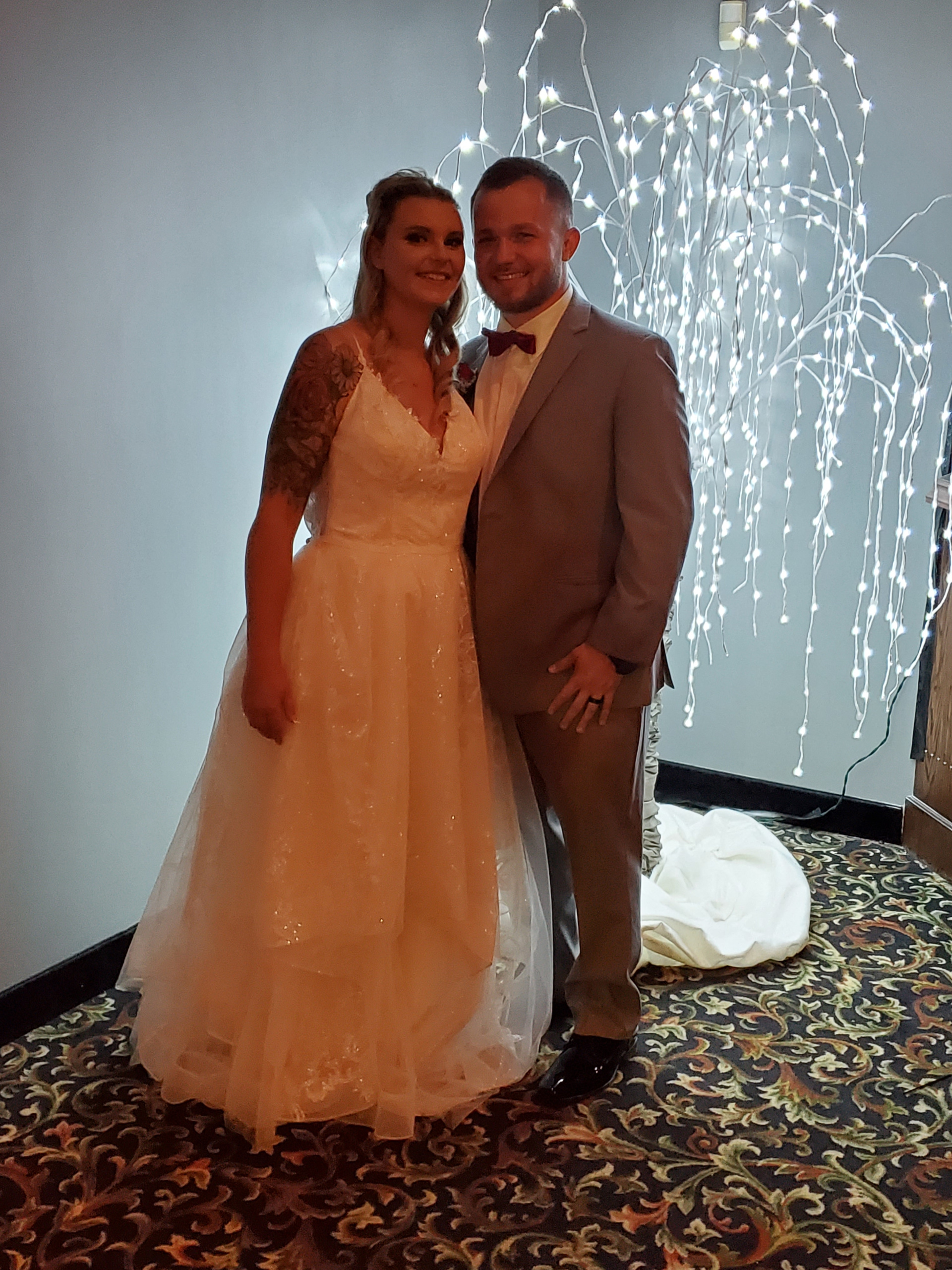 Where/How Did You Get Engaged:
At a pumpkin patch we were taking pictures back in the field
Easiest Part of Planning Process:
Picking out my wedding dress and deciding on food
Challenging Part of Planning Process:
Deciding on what I wanted for decorations and centerpieces. I was so back and forth on what I wanted I spent a lot of time on Pinterest
Favorite Part of Planning Process:
Creating all my centerpieces and seeing how everything came together
Favorite Part of Wedding Day:
I don't know if I have a favorite part honestly all of it was my favorite I enjoyed everything from getting ready with my girls to packing them car up. It all went by so quick but waking up on your wedding day is a different kind of feeling
Special Moment of Wedding Day:
Being able to have all of our friends and family together to celebrate us.
Fun Fact About How You Met:
We met at a reds game with friends I actually thought he was married when I seen him 😂
Advice To Future Couples:
Stick it out through the good and the bad the ups and downs and everything might not go as planned but that's okay enjoy the little things no matter what that might be. Oh and sams club is a great choice for flowers 😂