Samantha Medlock
Wedding Couple Spotlight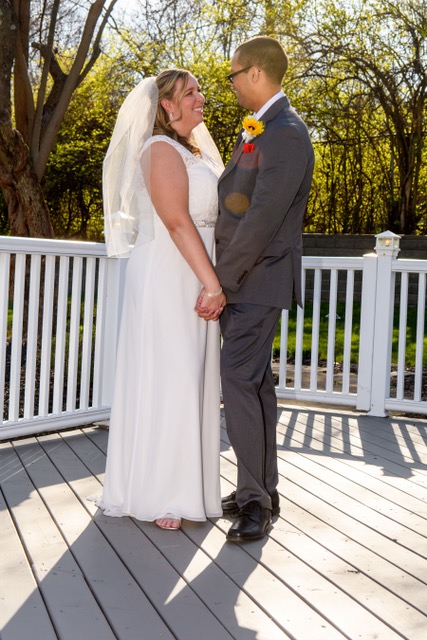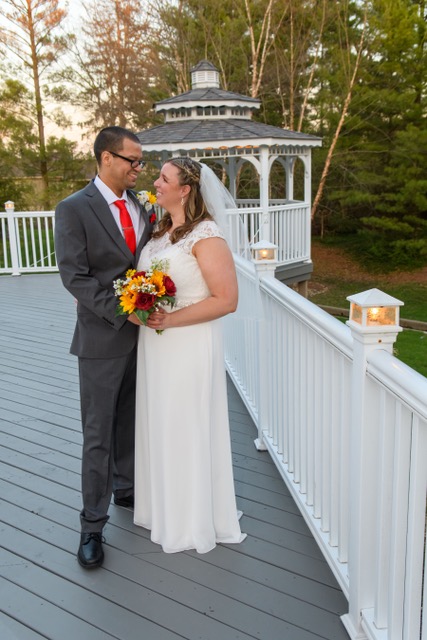 Where/How Did You Get Engaged:
We were at home and I was working from home due to the pandemic and I had gotten up from my work desk and when I came back there was a typed-up letter laying on my keyboard; as I was reading the letter, he pulled out the ring and asked me to marry him.
Easiest Part of Planning Process:
Honestly, most of the planning was easy. We used an app called The Knot and it has everything you need including a task list and when each task needs to be completed. Made the process very easy and smooth.
Challenging Part of Planning Process:
We would say anxiously waiting for all the RVSP's to come back. We were so excited to see who would be able to celebrate with us.
Favorite Part of Planning Process:
We enjoyed a lot of aspects of the planning process getting to be creative, getting to taste test the food and desserts, there was hardly any stress in all the planning. All our vendors made everything so easy and put any extra stress on us during the process.
Favorite Part of Wedding Day:
EVERTYHING! The day couldn't have been more perfect for us. We loved seeing our family and friends mingle with each other, we enjoyed dancing, we loved the food and cake.
Special Moment of Wedding Day:
There were many special moments, but a few of them were, our first dance as husband and wife and when our brothers, sisters, and friends did their speeches/toasts.
We stayed at a condo on the beach in Florida
Fun Fact About How You Met:
We met on a dating app, talked on there for A couple weeks and then met in person and the rest is history.
Advice To Future Couples:
Teamwork makes the dream work, don't let the marriage change the relationship, treat each other with love and respect, communicate, and always make time for each other.