Darlene Stewart
&
John Faulkner


---

Mr & Mrs John Thomas Faulkner

Wedding Couple Spotlight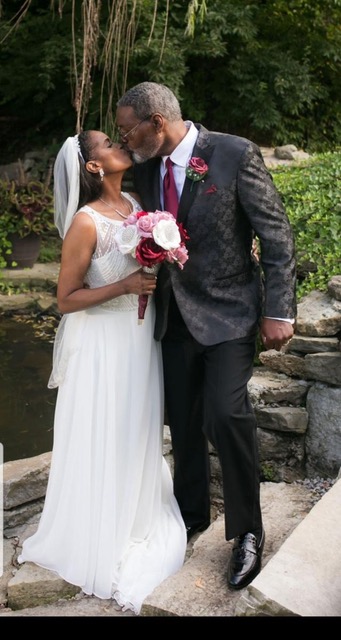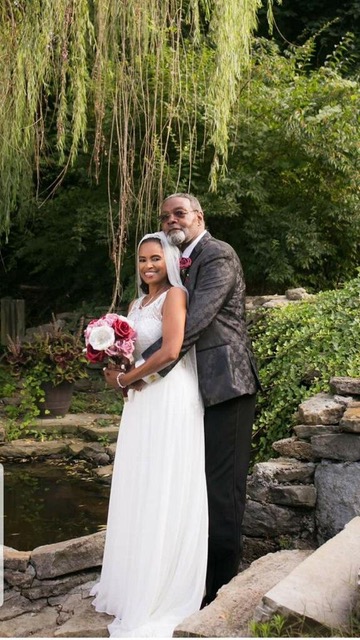 Darlene Stewart & John Faulkner
Mr & Mrs John Thomas Faulkner
Where/How Did You Get Engaged:
John asked me to marry him on his Birthday! He proposed to me after his (surprise) 70th Birthday drive by Celebration and small family gathering. We have been together for over (40) years and counting...
Easiest Part of Planning Process:
Where to have our wedding. About seven years ago I attended a wedding here at this Event Center and I loved it so much, that I told myself that if I ever got married this is where I would have my wedding. Within a week or so of our engagement I was at the Willow Event Center making our Wedding arrangements!
Challenging Part of Planning Process:
The guest list!! Hands down!! John has a large family and so do I. Not to mention all the friends we have made through the years. It was very hard to narrow our list of people down to just (200) people.
Favorite Part of Planning Process:
When everything comes together, even better than you could have planned it.
Favorite Part of Wedding Day:
When my (Husband) sang to me during the ceremony! He told me weeks ago that he wasn't going to sing because he would be too nervous. So his singing was a total and complete surprise to me and my Best wedding gift (Other than him of course) by far!! And from what I'm told, even he wasn't sure and didn't decide to sing until the very last minute. I cried when he did it and every time I see the video of him singing to me, I cry again. All I felt was his Love for me pouring through with ever word. God knows I Love that man and he is Truly the Love of my Life.
Special Moment of Wedding Day:
My son's giving me away and the Love of my life singing to me.
We brought the Honeymoon home with us. We will honeymoon at a later date after Covid.
Fun Fact About How You Met:
We started dating over 40 years ago. At that time we both worked at G.E. Aviation.
Advice To Future Couples:
Be come friends before you become lovers. Make sure to build your relationship on a strong foundation of friendship, communication, trust, honesty and respect. Then you can top it of with Love.